In 2019, United Way of Bengaluru and NextGen Healthcare partnered to initiate social interventions aligned with these sustainable development goals.
Born Learning Campaign
Refurbishment of Anganwadi Centres
A good school infrastructure with proper spaces, buildings, rooms, and facilities such as good toilets make it possible for children to learn well. These facilities help improve classroom attendance and academic performance. This project focused on the infrastructure development of five Anganwadi Centres located in the Dommasandra area of Sarjapur Bengaluru. The repair and construction of roofs, windows, and walls, along with the refurbishment of classrooms, toilets, and kitchens, are among the major initiatives. Last year, five centres were covered under the intervention, which benefited 500 children ages three to six years old. This year, seven Anganwadi Centres have been refurbished.
Distribution of learning materials
The early childhood stage is the most critical period when the foundations are laid for life-long learning and development. Under the Born Learning Campaign initiative, learning materials were developed and distributed among children of Anganwadi Centres. These learning materials aid cognitive, physical, social, emotional, and language development among children. They are also useful in ensuring the hands-on development of children.
Before Refurbishment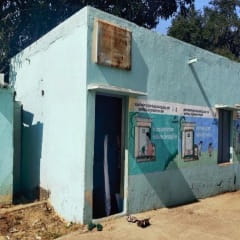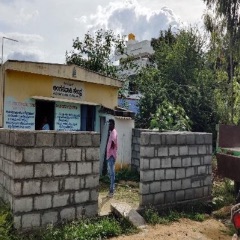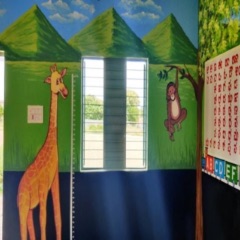 After Refurbishment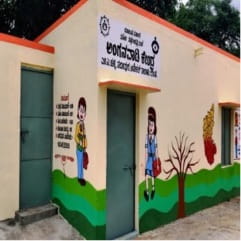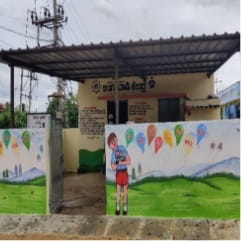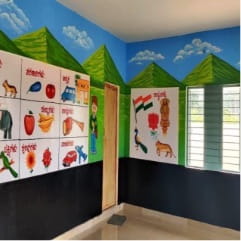 Murat Art at Rajeevgandhi Nagar Anganwadi Centre
Wake the Lake Campaign
Lake rejuvenation—revive ecosystems around the lake and bring the community and stakeholders together
Lakes are under constant threat due to urban development and the apathy of humanity. Hence rejuvenation of lakes has been taken up as a priority under this project.
Chikka Kudlu Lake, located in the Singasandra ward of BBMP, caters to 21,410 people who live around the waterbody. The lake needed maintenance and repairs. Through the Wake The Lake Campaign, United Way Bengaluru, in partnership with NextGen Healthcare, the Government of Karnataka, BBMP, and local communities, worked towards the revival and maintenance of Chikkakudlu Lake. The short-term objective was to prevent the lake from getting polluted with waste and sewage, enhance the bio-diversity, and mobilize communities to take ownership of the lake. The long-term objective involved creating a healthy ecosystem.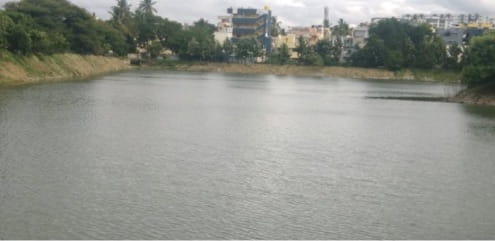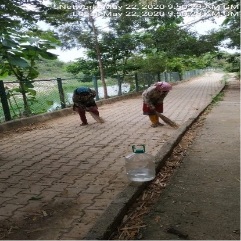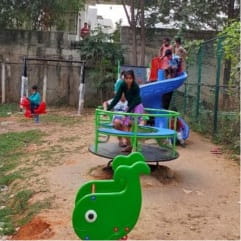 Efforts helped clean up the lake of solid wastes, remove water-borne weeds, rehabilitate inlets and the plantation, construct a children's play area, build a fence, install benches, and restore pathways.
Corporate Volunteering
Work together towards a promising future
United Way of Bengaluru conducted a paper bag-making activity that included a session where NextGen Healthcare volunteers made newspapers bags to use as Training and Learning Materials (TLM). The bags were given to street vendors and distributed at Anganwadi Centres to reduce single-use plastic bag use.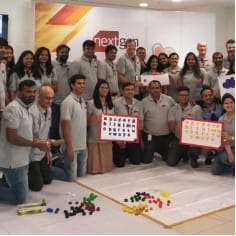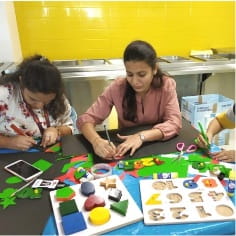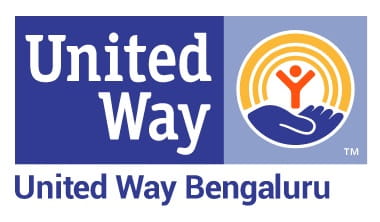 About United Way Bengaluru
Started in 2008, we are a registered (FCRA, 12A and 80G compliant) not-for-profit organization that works with communities to take local action for global impact. We partner with the people, listen to their concerns, identify the problems, and empower them to tackle these challenges head on.